The hotel has 21 rooms. Of these, 8 are located in an annex building with direct access to the garden and the swimming pool.
As for the rest, located inside the main building of the old farmhouse, there are 3 Junior Suites. Each one is dedicated to important personalities from the world of arts, culture and history, such as María de Jérica, Ramon Berenguer or Salvador Dalí.
TV
Piped music
Air conditioning and heating
Free safety box
Free Wi-Fi
Bathroom amenities
Hair dryer
Work desk
Minibar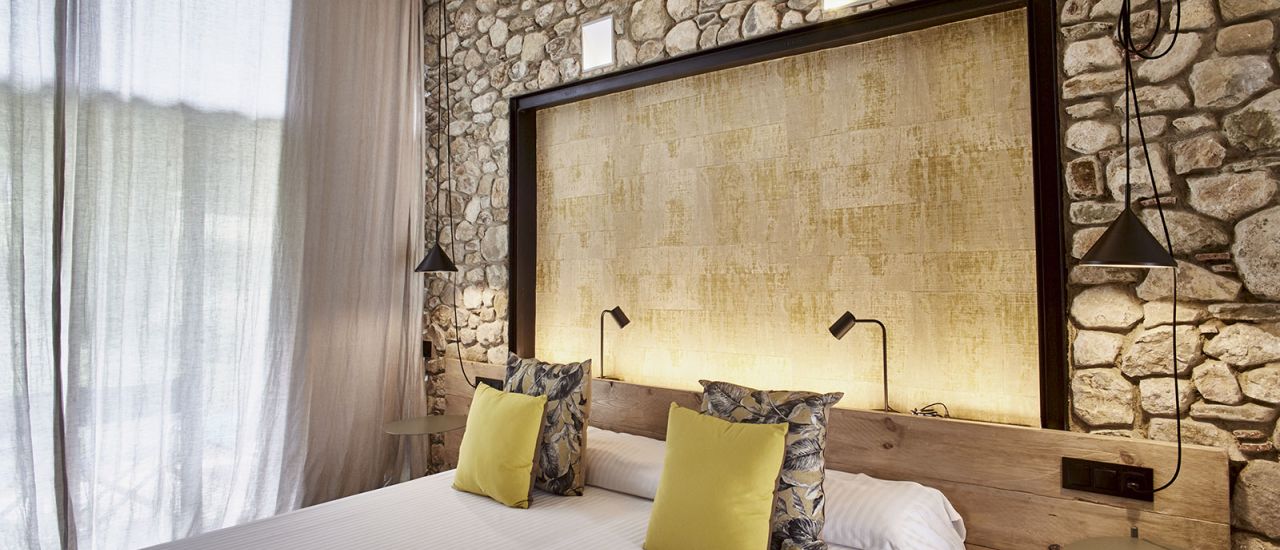 Room
Superior exterior room
They are located on the ground floor. Their particularity is that they have direct access to the garden and pool, which gives them a lot of light. They also have a small terrace where you can leave your bike, making them perfect for those who like to do cycling activities in the Empordà. All of them have a 2x2 bed. 
see more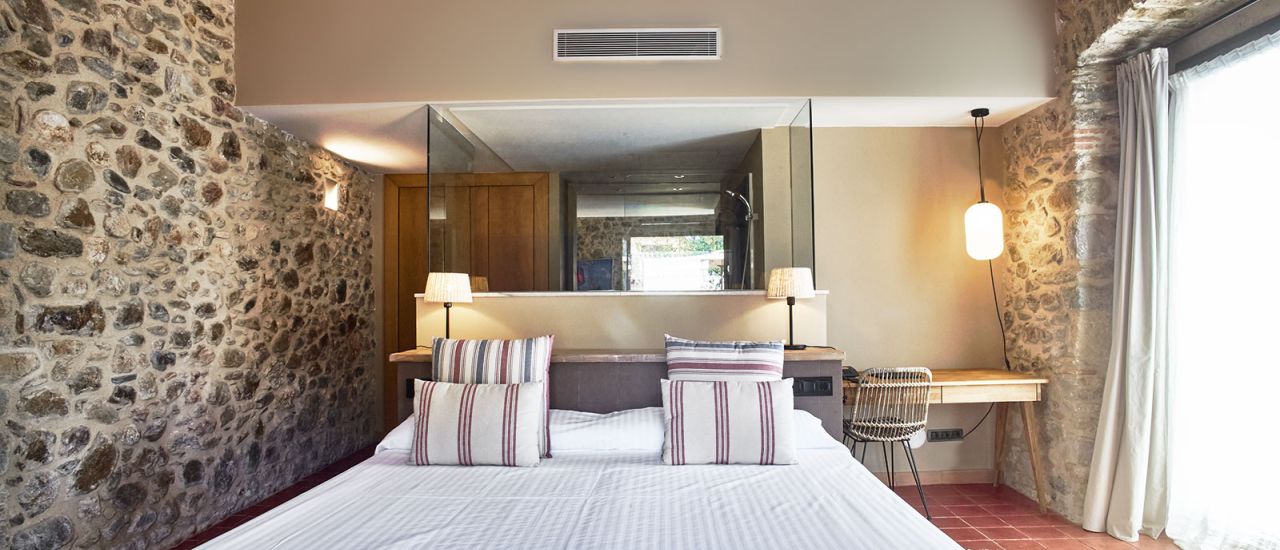 Room
Junior Suite room
The Hotel Arcs of Monells radiates tranquility and peace, that is why it only has 3 Junior Suite rooms. They are located inside the farmhouse and are prepared to accommodate families with children 12 years old or older. All of them have an oval bathtub with capacity for 2 people.
see more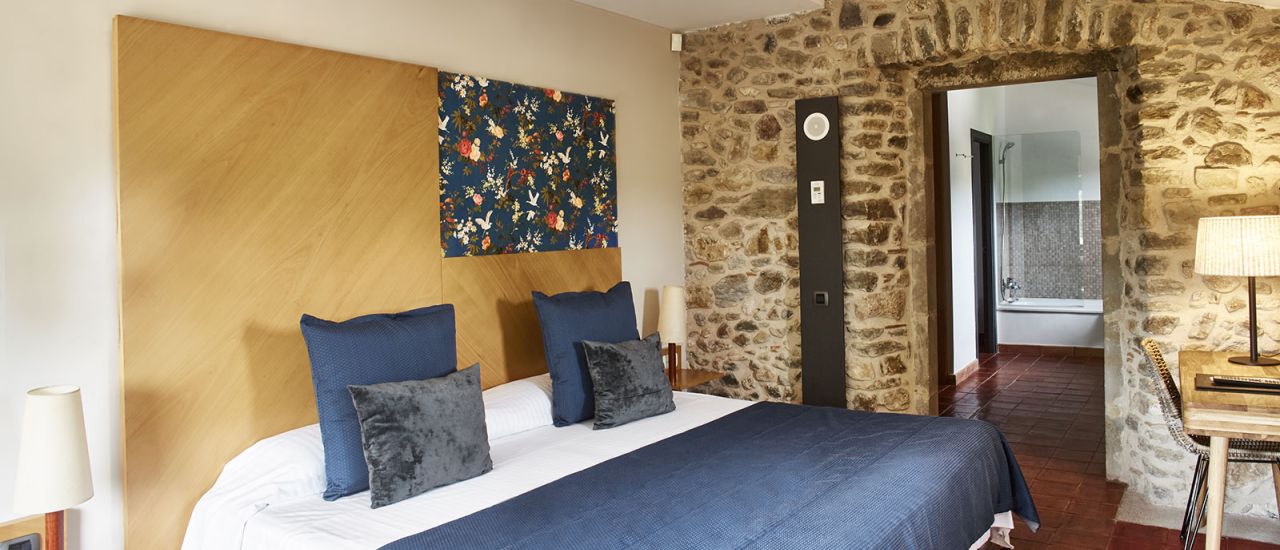 Room
Rooms inside the farmhouse
These are rooms that keep many memories of the old farmhouse and are organized on two floors. Some are oriented to the north, and therefore, to the river and the village, and the others to the garden. Perfect for the most romantic and for those who like to experience history up close.
see more